by Carmel Ilustrismo
Korean TV shows are less about bitching and spending extravagant amounts of money or pointless scripted celebrity drama. Instead, we're treated to hours of pure hilarity, that even those who aren't into Kpop or Kdrama get hooked into them. Here are some Korean reality shows that are easy to follow and fun to watch, whether or not you're into Korean pop culture:
Hello, Counselor!
Hello, Counselor is a talk show with a twist, where ordinary Koreans from all walks of life write to the hosts for advice in family, work, or other personal problems, and then they would talk about these problems on the show. Sometimes, K-pop or K-drama stars would join the hosts in giving out tips and words of encouragement to the guests. Around three guests are featured each episode, and at the end of the day the audience will pick which of these three "concerns" is the worst, and the guest with the worst concern will be the winner.
This show is a fascinating eye-opener about Korean society and societal expectations. It's also really funny and often offers helpful advice to viewers.
Running Man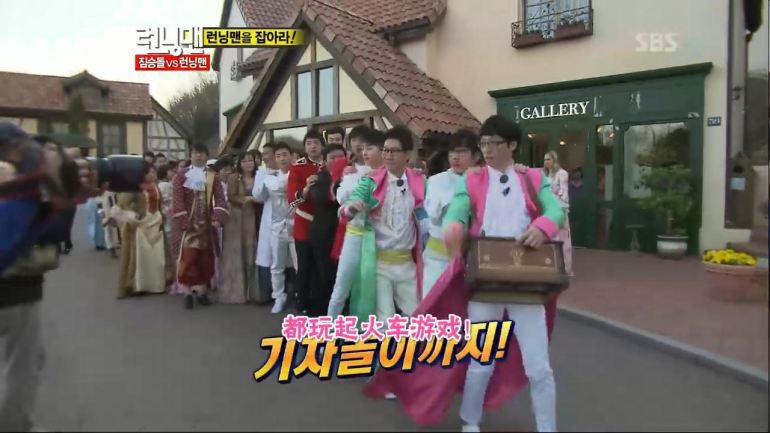 Running Man is a bit like Amazing Race. The setting and the theme for the race changes each episode, and it usually features Korean celebrities. The challenges are often so funny, unique, complicated, and embarrassing to the players that it's fun to watch the show even if you know no clue who's who in the episode.
Superman is Back!
Superman is Back! has nothing to do with dealing with kryptonite and the DC universe but it has everything to do with being a hero; the show is all about real-life heroes: dads! This variety show follows celebrity dads taking care of their cute little kids while their wives are pampered with 48 hours of free time away from home. The dads take the kids to different tourist spots in Korea, meet up with other families in the show, teach them how to do things, and have all sorts of hilarious adventures with them! It's the ultimate feel-good show.
Comments