Two years since box office hit Heneral Luna swept the nation, the team behind Heneral Luna are back with a new film. This time, they're backtracking to the Philippine-American war and telling the story of Filipino hero, Gregorio Del Pilar AKA Goyo. Goyo: Ang Batang Heneral is slated to air in cinemas on September 5, 2018, with Paulo Avelino at the helm, playing the young Hero of Tirad Pass. Watch the newly released trailer below.
Directed by Jerrold Tarog and produced by TBA Studios, Artikulo Uno Productions, and Globe Studios, it is the highly anticipated follow up film to Heneral Luna. Judging by the trailer, the film will give the audience a chance to see Goyo through the eyes of different characters. The film will feature the perspectives of characters from the old film such as Apolinario Mabini & Emilio Aguinaldo (played by Epy Quizon & Mon Confiado) and will introduce new characters such as Remedios Nable Jose (played by Gwen Zamora), the sweetheart of General Del Pilar.
After setting the bar at an all time high, the film is expected to have the same—if not greater—impact than its predecessor, Heneral Luna. Although you'll have to wait until September, that gives you time to brush up on your history lessons. With that, here's five things to know about General Goyo.
1. He was hired to assassinate Antonio Luna.
It's a widely known fact that General Luna and Emilio Aguinaldo were no Batman and Robin. They didn't get along at all and, as General Aguinaldo's apprentice, Goyo was ordered to capture Luna when he was accused of treason. As he was on his way to do the dirty job, the Presidential Guards of Cabanatuan ended up doing the work for him when they made it rain bullets over Luna (oops, spoiler alert?).
2 He was a ladies man.
There seems to be a bit of a pattern when it comes to our heroes. While no one else may have topped Jose Rizal's nine girlfriends, Goyo himself was a smooth talker and knew how to utilize his personal charm for the ladies. In the film's trailer, they definitely did not spare this detail, as it showed one of the women going, "Bakit ako, Goyo? Ang daming babae diyan na pwede mahulog sa'yo." ["Why me, Goyo? A lot of girls would fall for you."]
3 He could definitely kick your ass.
While young people his age would spend most of their time in the classroom, he was outside, already learning how to fight. Highly trained in the Philippine martial art called "Arnis De Mano" or Arnis, Goyo could disarm you in more ways than one—whether using a stick, knife, or other bladed weapons.
4 He had an artistic side.
Usually, for the heroes back in his time, you could only be either the brains or the brawn. Rarely both. But Goyo, being the skilled fighter that he is, could also use his hands to make art. After a raid in Paombong, Bulacan, Goyo designed a flag for his troops to commemorate their victory. Inspired by Cuba's design, Goyo's flag actually laid the foundation for the Philippine flag we have today.
5 He bleeds blue.
Not to say that as a metaphor for war or anything of violent connotation, but Goyo was actually an alumnus of Ateneo de Manila University. Though he wanted to pursue his studies further, he had to put his dreams aside to join the revolution. Immediately, he volunteered to be part of the military service and joined insurgency.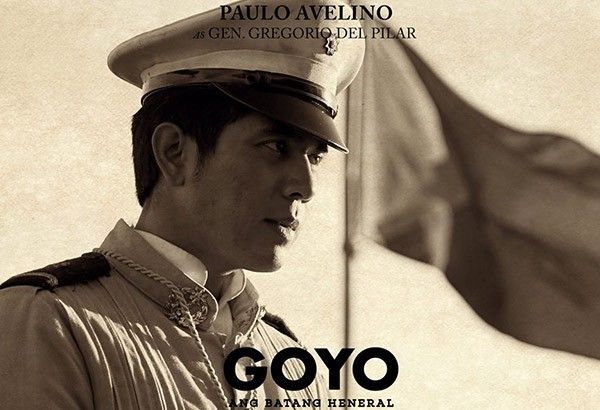 Comments