The Meteor Garden hype of the early 2000s was no joke. Everyone either knew about the show or were completely obsessed with it. It even affected people's daily lives in the weirdest way. Little girls wore braided pigtails ala Sanchai, faces of the F4 boys were all over our ates bedroom walls, and we hear the random "Oh baby, baby, baby" harmonizations that we hated but secretly loved everywhere. It practically taught us our first definition of kilig and the fact that bullies in real life aren't as hot as the show portrays them to be. It was a huge part of many Filipinos' childhood. This show became an Asian drama classic.
But don't cry over the good 'ol days just yet for the show just launched its newest reboot this month. This is 17 years after the Taiwanese classic aired. And you can thank Netflix for giving us another round of nostalgia fuel. Unfortunately, they're not streaming in Netflix Philippines. Instead, they have started airing the show on ABS-CBN last week.
Not sure if their new take of the classic is worth sitting through commercials for? Don't worry, we did the breakdown for you. Here are the four things you need to know before deciding to binge the new reboot.
The new F4 is unbelievably cute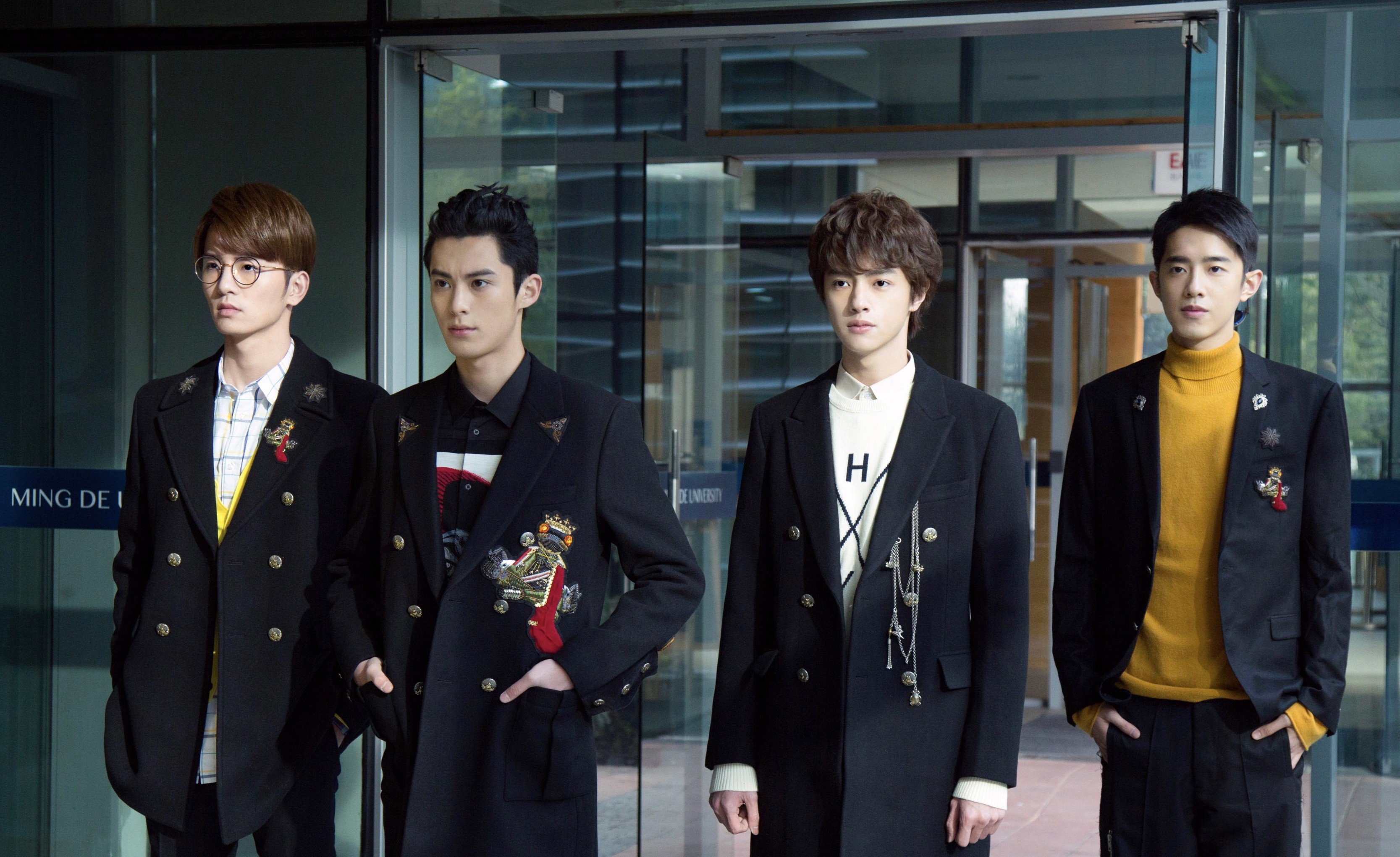 Harper's Bazaar China revealed the cast to the world last year in an editorial shoot. Dylan Wang is this reboot's Dao Ming Sia, he's a 19-year-old breakout star from Taiwan. The producer of the show Angie Cai describes him as a "happy pill" who can light up the set. Just by looking into his Instagram, you'll melt instantly as his feed is a mixture of him looking good and him goofing off. Darren Chan of the Chinese TV series, "Proud of Love," plays Huaze Lei. He's Dao Ming Sia's rival and his polar opposite. Soft-spoken and non-threatening, he has a look that says he'll get you home by 10. Dao Ming Sia, on the other hand, will most likely tell your dad that you call him daddy too.
Read more: 5 rom-coms that are for non rom-com people
Shan Cai is still the "cute but tough" queen we all wish to be
The reboot's cast is full of rookie actors and actresses we can't wait to fangirl/boy over. Shen Yue is playing our lovable, spunky, and all the more iconic Shan Cai. Yue is more known for her role in the Chinese drama A Love So Beautiful. It's also a slice-of-life drama that tells the story of a tiny but energetic girl who falls in love with her tall, genius classmate. The storyline alone from her last drama might have enticed the showrunners on getting her for Meteor Garden's lead role. But we all know the role of Shan Cai is more than just some energetic girl. She doesn't take a fight sitting down and she knows her worth. So now you know where these young modern Filipinas got their spunk from.
It's a modern, more believable approach
The blog called One Hallyu! gave a breakdown of this reboot's first episode. They gave props to the showrunners by making the show not only modern but believable. It toned down the exaggerated bullying that the F4 does to Shancai. Let's compare the original to the reboot's take on this for just one moment. In the original, Sancai dealt being superglued to a chair while firecrackers exploded in front of her face. In the reboot, all the incidents Shancai has to face are now tamer. This isn't a Filipino telenovela after all.
Read more: Meet the new F4 boys starring in the 2018 'Meteor Garden' reboot
The show's aesthetic is giving us the will to live
Angie Cai did promise us that this adaptation is "flashier" than the original on her Weibo account announcement. We're telling you right now that she's in no way exaggerating. The beautiful cinematography, clean coloring and editing, and the expensive set design is the living proof of that. 33 million dollars is in no way a misplaced of expenses for the show. We are talking about an elite group of boys on their way to carrying on their families success. We have to see that from the clothes to the school after all.  This is definitely the Meteor Garden we love with an upgrade. Don't believe us? Try seeing the opening for the show and come back to us.
Whether you're doing it for the nostalgia trip or just curious on how the new reboot holds up, the latest reboot of Meteor Garden seems to hold up pretty well. It does exist to bring out a fluffy feeling out of the coldest of hearts out there. This franchise might be the high school romance to end all high school romance. So if that's something you'll never be over with, you better catch it on TV or stream it when you can.
Stills from Meteor Garden (2018)
You know what's cool? Newsletters. Get exclusive updates on everything SCOUT through our newsletter. Sign up here.
Comments