By Nico Pascual
Images: Popsugar and swanh.net
Infographics are one of a graphic designer's best tools to present information in a way that's beautiful and straight to the point. Every so often, you might come across a particularly interesting set of data – let's say something about one of your favorite movies presented in a way that's both imaginative and easy to understand.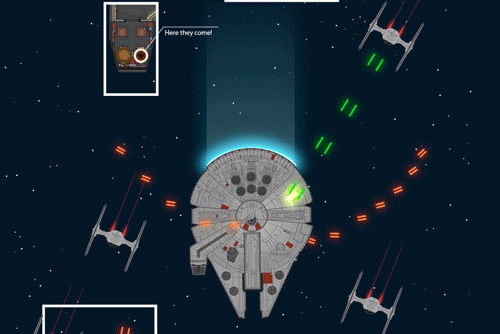 Graphic novelist Martin Panchaud just illustrated the entirety of Star Wars Episode IV: A New Hope in one continuous picture. He included everything, from R2-D2's bleeps and bloops to little nuggets of information – like what class of Star Destroyer was giving chase at the beginning of the movie, to a detailed breakdown of the Death Star's canal system.
Oh did we mention that if we printed the whole picture out on paper it'll run more than 400 feet? Happy reading, everyone.
You can read the entire infographic here.
Comments