BROCKHAMPTON – "GUMMY" – I WANT TO BE LIKE THESE GUYS. I WANT A FORWARD-THINKING COLLECTIVE THAT POSITS THEMSELVES AS A BOY BAND. I WANT TO MAKE COOL SHIT WITH A GROUP OF FRIENDS THAT ARE OBJECTIVELY GOOD. please
Rekta sa Kalye –  Hip-hop artists performing live on the street, supporters circling them to form a huge crowd? What a cool idea. I want to cover this thing one time. Let's see.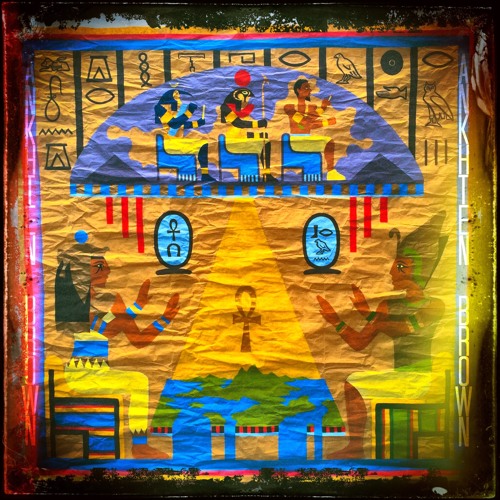 "Gahd Energy" by Ankhten Brown feat. Yung Bawal, MrDeranged, Rjay Ty – Forever thanking my colleagues Lex and Grace for putting Rjay Ty on Scout Music Fest's lineup and thus allowing me to watch this amazing track live! Late to the party because I'm pretty clueless of what goes on in the local hip hop scene. But this performance absolutely blew me away! It was epic when the entire Bawal Clan joined Rjay onstage. And now I (and probably the whole audience that night) have a new song to jam to!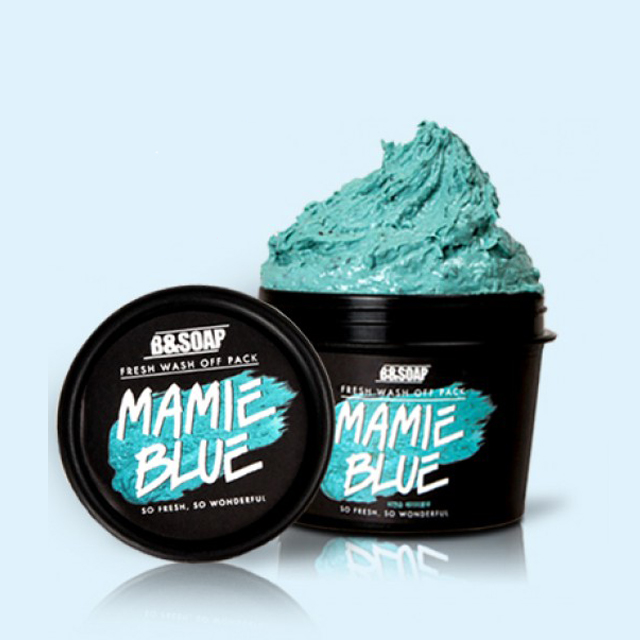 B&SOAP Mamie Blue Pack – I ran out of my favorite clay mask, Lush's Mask of Magnaminty, a couple months ago. Decided to try out B&SOAP's Mamie Blue pack since people have said that it's something similar. It's actually REALLY similar if not the exact same–it's minty and cool, non-drying, cleansing, and exfoliating. Mamie Blue is just…in the color blue, while Mask of Magnaminty is green. It's just funny seeing your face blue and getting to pretend you're a smurf at home.

Girls On Film – I stumbled upon this short film's trailer last week over my Facebook feed. This short film, starring Poppy Jamie and Suki Waterhouse and directed by Phillip R. Lopez, was shot on a Kodak 35mm, Super 16mm, and the new Kodak Super 8 camera. It gives me that The Runaways meets The Virgin Suicides with a dash of The Neon Demon and Springbreakers vibe. Oh wow, all those references. Apparently, this short film was released to promote the new Kodak Ektra smartphone (What?! Kodak has a smartphone?!) along with Pop&Suki's Spring collection. Now, I'm pretty curious about that Kodak phone.

The Ransom Collective's rendition of Urbandub's "First of Summer" at Coke Studio PH – Oh boy, oh boy, oh boy! I'm so ecstatic for this one! "First of Summer" is actually my most favorite Urbandub song EVER and I love how The Ransom Collective did their different rendition of it. It gives it a new flavor and makes it sound so interesting. Am I in love with this version!
"LMK" by Kelela – You have no idea how long I've been waiting for Kelela to release her debut album—I think it's been two years since I discovered her music with the release of her song "A Message." Last week, she took to her socials to announce that she'll be releasing it on October 6. Titled Take Me Apart, it will have 14 tracks in total and "LMK" is the first out of it.
Kita Kita – I'm going to be honest, I haven't watched the movie yet, but I will. This week! Been hearing about it a lot, and how arguably "creepy" it is, despite it being a romcom kilig movie. Plus I love this Empoy guy. I mean how rare is it for a full-blown comedian to get a leading role in a Y.A. chick flick.
Comments