Jay – Z — "Moonlight" Music Video – There's so much to unpack in this visual. Why is Jay-Z remaking Friends with an all-black cast? Why remake Friends in particular? The remake becomes unentertaining for a few minutes; is this part of the subversion taking place? What's the message ultimately? Is this a take on how Hollywood contorts images of blackness and whiteness to their whim? Someone talk to me about this.
Quasi-'s Second Release Visual – The boys at Quasi- released some video teasers of their latest release a few days ago and I am loving it. This looks like a short film. Good job, dudes.
23.5°N Oriental Beauty Tea Balancing Mask – I know I should just chill out with all these face masks, but this one is a kind of wash-off mask that I've never tried before. It's made out of gel and it goes on like jelly, then it dries to a somewhat satisfying waxy finish. The mask's main ingredient is tea and it's meant to clear your pores of excess sebum. I love putting masks on for relaxation and this is another good addition to my collection. Get one at Beauty Bar branches if you're interested.
Dream Daddy –
Okay, honestly, I haven't played the game yet (my brother's planning to gift it to me on Steam as an early Christmas present), but it's been so hyped on the internet for the past couple months that I grew so curious and eventually watched gameplay videos on Youtube. One of my favorite electronic pop artists, Baths, even made the theme song for this! I love visual novels and this just looks like a riot. I looked up all the dateable daddies online and I'm still not sure which one I'm planning to go for first when I start playing. Bad Daddy, Cool Daddy, Principal Daddy, Goth Daddy–yeah, I'm going to have a hard time choosing.
danababy from YouTube – I've been binge watching this YouTuber's vlogs over the weekend. My friend, Yani, linked me to this channel and I WAS HOOKED. She isn't your typical vlogger and I definitely enjoy her crazy escapades with her friends. If they were like a TV series, I'd definitely watch them!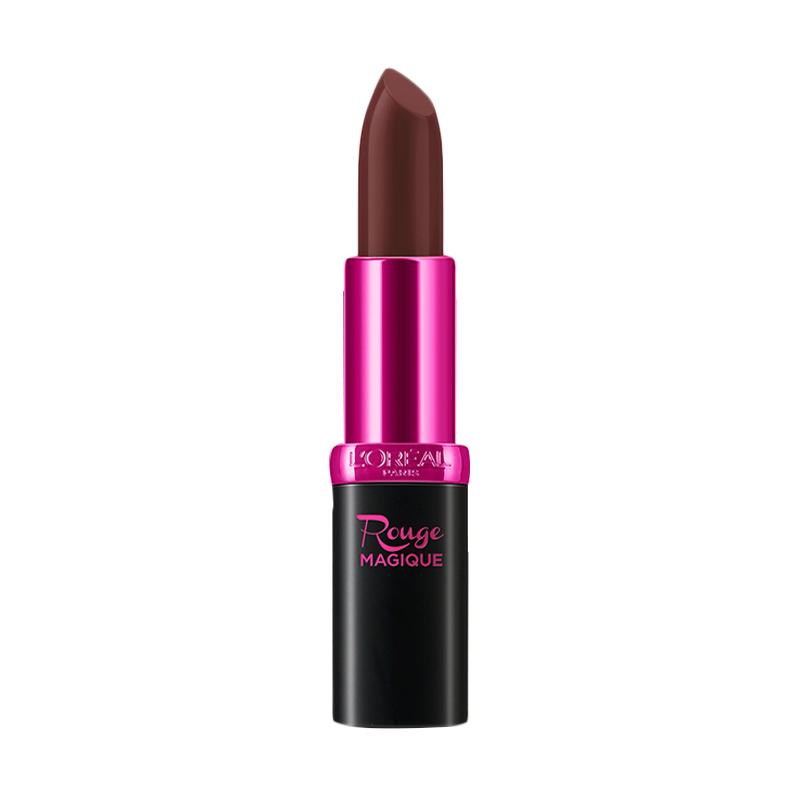 L'Oreal Rogue Magique Lipstick in Miss Chocolate – I find it very hard to look for a lipstick shade that I feel comfortable wearing because sometimes I feel like I don't have enough courage to wear that shade outside the comforts of my room. But this shade of matte lipstick from L'Oreal is now my go-to shade for night-outs and special occasions. I know know that I'm more of a brown shades kind of girl. Plus, this lipstick stays for a long time even after a number of drinks!
Monitored by Tyang Karyel – One of my favorite artists Tyang Karyel opened her second solo show Monitored at Vinyl on Vinyl last week. On until August 29, she ponders our existence outside the veil of technology through tyanganized images of "monitors" like telephones, TV screens, and computer screens.
#FoodFilms by David Ma – David Ma's #FoodFilms is by far one of the best things I've seen on YouTube. He basically creates these cook videos inspired by popular directors, like for this one: Alfonso Cuaron of the film Gravity. There's only four in his channel right now, but I can't wait to see more. Maybe a Gregg Araki inspired one?
Hi, smokers of the PH! Tag us with locations kung #SaanPwedeMagyosi???

— #SaanPwedeMagyosi (@snpwdmgyosi) August 6, 2017
#SaanPwedeMagyosi by @snpwdmgyosi – So, I'm not a smoker or anything, but ever since Duts signed off the nationwide smoking ban last month, all I hear people talking about is where they can and can't smoke. @sinpwdmgyosi took that and decided to make a whole Twitter out of it. If you want to chip in just tweet with #SaanPwedeMagyosi.
Comments