Happy Women's Month from Pornhub! After making it on the site's top 10 visitors last year, Filipinas made it to the top 20 list this month. What an amazing feat! No, not feet. Let's not open the kink portal just yet.
Read more: Watching NSFW content? This app will play Ghandi's speeches to stop you
"Women's Day is about bringing women together, but this year the Insights team has decided to showcase how female porn viewership differs all around the world," Pornhub's insight report last March 8 states. It turns out that Pinays are some of the top viewers of the adult website. And apparently, they love porn that's "romantic" and "authentic."
Read more: Pornhub study confirms what we all know: a lot of us are hella horny
According to Inquirer.net, "Pornhub Insights said Filipino women are 233 percent more likely to search for the Romantic category, 204 percent for the Behind the Scenes category, and 160 percent for the Verified Couples category."
Pornhub's "romantic" category are for the viewers who love "porn with a plot" and some good old fashion erotica, while "behind-the-scenes" and "verified couples" refer to amateur porn. Who knew we loved authentic and romantic porn?
Glad to know that us Filipinas are thirsty yet hopeless romantics. What is soft core porn but adult teleseryes, anyway? Don't think of it as a reach, the logic will make sense if you think about it.
Here's to sex-positive and horny Filipinas! Stay hydrated and keep on thirstin'.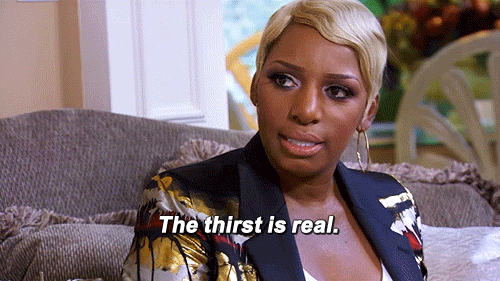 Art by Tyra Monzones
Comments