It's a match made in emo heaven, y'all. Our fave Y2K bands Green Day, Fall Out Boy, and Weezer are going on a pop-punk tour to end all pop-punk tours.

The appropriately titled "Hella Mega Tour" was promoted through a set of easter eggs for cunning fans to crack. According to Rock Sound, Billie Joe Armstrong started it all by tagging Fall Out Boy's Pete Wentz and Weezer's frontman Rivers Cuomo on Instagram, with the caption reading "hella mega."

Read more: No Rome's new EP brings out the emo kid in all of us

It didn't take long for fans to realize what these bands have up in their sleeves. Over the weekend, fans uncovered the tour website along with its social media handles. The website only has a GIF of Rainn Wilson's Dwight Schrute and a password box. So far, not a single fan has cracked the code.

Some fans have been receiving anonymous merch that feature mismatched photos and names of these three bands. It's pretty funny. But also, it gives the emo kid in me intense FOMO, 'cause I badly want one.
The Holy Trinity of #HellaMegaTour pic.twitter.com/vHaBJfsH0A

— Liam (@LiamGDC) September 8, 2019
Before they locked the tour's Instagram account, it showed a video of Green Day's frontman singing "Wake Me Up When September Ends." Only this time he changed the lyrics to "wake me up, on September 10th." Looks like fans need to keep their eyes peeled for updates regarding this tour.
Green Day will announce the 'Hella Mega' tour — with #FallOutBoy and #Weezer — this week! September 10 should be quite a day…

(Via @HellaMegaTour on Instagram)#HellaMega #GreenDay pic.twitter.com/OKANDAtHIY

— Green Day Authority (@GDA) September 9, 2019
By now, it's pretty clear these three are going on tour. Their marketing strategy remains exciting though. It's sort of similar to underground secret shows or that one scene in "Nick and Norah's Infinite Playlist." Fat chance they'll tour here in the Philippines. Still, I'll be lying if my fifth grade-self isn't thriving right now.
Read more: Emos and scene kids rise, 20nineSCENE is upon us
Do you think they'll cover "Africa" together? Maybe drop a song with these three pop-punk phenoms together? We can only speculate for now. But the hype right now is palpable. Palpable.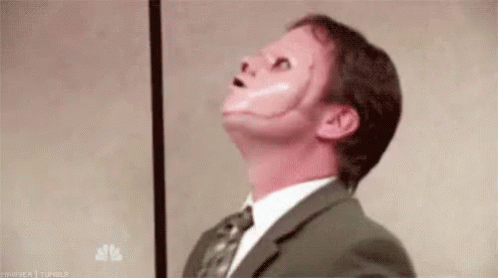 Photos from @LiamGDC
Comments