With more than 100 years in business, Coca-Cola has kept a growing catalogue of products beyond the iconic OG red can. The beverage mogul has dabbled in juices, bottled water, sports and energy drinks, and so much more. This year, Coca-Cola is boozing it up and adding alcoholic Coke to the roster. While it may sound like nothing but glorified rum Coke — the same one you ignore on the bar menu — this exclusive Japan flavor actually sounds kind of hopeful. In its 126-year history, you'd be surprised that the company has never ventured into alcohol pop territory. However, this canned alcoholic drink made from shochu (Japanese liquor) and sparkling water appears to be a popular trend in the Japan market, earning it its own category called "Chu-hi."
Though we may not get our hands on this bubbly concoction here in Manila, we've rounded up some of the more interesting Coca-Cola flavors from around the world.
Vitamin Coke
In a failed attempt to get consumers to replace their morning OJ with a bottle of Coke, this vitamin-infused fizzy drink just seems like it was the bastard child of soda and a Berocca.
Blak Coke
Just the sound of a carbonated cup of coffee can potentially make you wired. But if the espresso and soda mix doesn't perk you up, the stomach explosion probably will.
Green tea Coke
Is there any surprise that this was also an exclusive release in Japan, land of all things matcha? But seriously, Coke, you have yet to fool anyone with your futile pursuit of health. This zero-calorie and antioxidant-filled drink proved to be a farce even for the Japanese market.
Orange Coke
The company tried to expand their flavors into the citrus department, but sadly, it didn't fly either. Because there can only be one who sits on the orange soda throne, and it's not Coke cloaked in tangerine.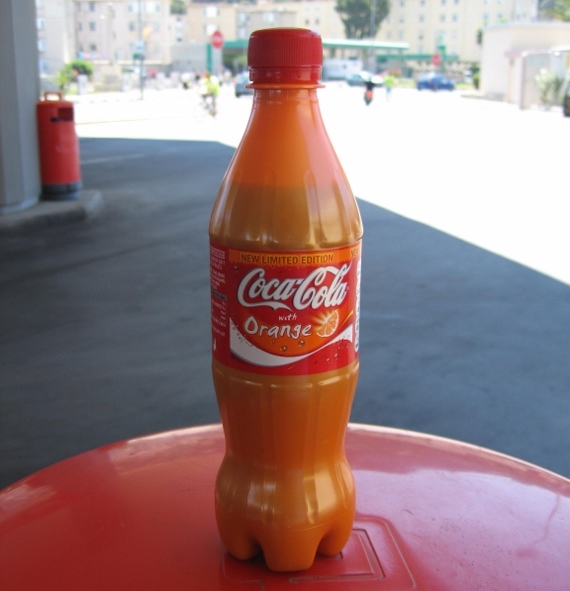 Thums Up
Featuring a bold cola taste with a spicy bite, this Indian brand under the Coca-Cola family is said to embody a "mature" and "masculine" flavor marketed as the "Taste of Thunder." We're not sure how our palates are supposed to feel about that, but this one just gives off a "rootbeer on steroids" vibe.
OK Soda
Basically, in 1993, Coca-Cola wanted to create a product geared toward Generation X-ers that reflected their brand of cynicism and anti-corporation. The result? A carbonated "beverage" (yes, with the quotation marks) that was, well, tired of your shit. The OK Soda!
Images sourced from Mike's Blender, Halcyon Realms, Sick Chirpse, Serious Eats, and Coca-Cola.
Comments