In an effort to establish ourselves as tastemaskers, us, the Scout team, listed down our favorites from the last month. We may share the same interests, and you may get to know some cool new stuff from this list. That's cool, right? Think of it as a way of establishing some sort of cyber-friendship.
September Faves- A little note
To be honest, it's a bit of a chore to come up with these lists. Do we have to list down some obscure artist you've never heard before? Do we have to be brand-conscious? Would you mind if we just listed down the stuff we drunkenly bought at Mini Stop after downing several shots of vodka from the party last Saturday? Those Toppers tasted like heaven.
But we digress; the thing is, we want to be real. If we liked a certain thing so much this week, then so be it. We don't want to sound like some desperate tryhards in a notice-me-senpai kind of way. So here, our September faves for the second time running. Let our faves do the talking for us.
PEPI, Editor in chief, @roiswar
WWE Manila — I've largely managed to go a long time without really mentioning my fandom for pro wrestling on Scout, but it's pretty hard to hide this one. WWE came back after seven long years, and boy, did everyone miss it. It wasn't one of their random, lame duck events either; everyone went hard. Also spotted in the crowd: Scout boys LA Aguinaldo and Richard Juan.
Philippine TV edits — My new favorite meme, and it was pretty quick after the heyday of the singing kids. As a fan of western TV, the big reason why this speaks to me is because I've always, always wanted local TV to do better. And I know it could. Hopefully all these creative editors giving local networks all kinds of shit for their cliched methods get under someone's skin.
GRACE, Art Director, @graceyyd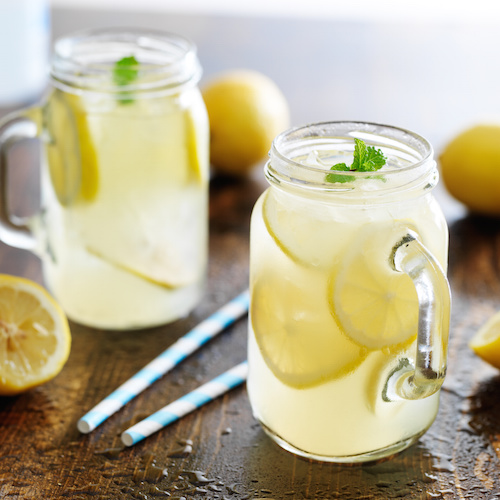 Lemon-infused water – The drink that reminds me to step away from those sinful sodas.
Skins – Skins is my all-time favorite series EVER. And I got to revisit the good ol' gang back in Bristol last Saturday, thanks to Netflix!
DENISE, Editorial Assistant, @denibeans
Maybelline Dream Velvet Foundation – Our good friends at Maybelline sent us some samples around a week ago, so Grace and I got to try them. It's literally the lightest foundation I've ever used?! I love how it feels on my face–the consistency is perfect for anyone living in a tropical country. Maybelline, you've got yourselves a fan.
TOKiMONSTA – I actually just found this artist after Olympia recommended it on her Scout Friday Picks playlist. Been hooked ever since. "I'm Waiting" is just sublime. I'll be checking out more of TOKiMONSTA for sure.
Park Bo Gum on Two Days, One Night – I've promised myself that public fangirling is saved only for my separate fangirl Twitter account. But I'll say this much–I. Love. Him.
LEX, Editorial Assistant, @lexcereal
El Hefe's Bubblegum Pomade – I just got to using pomade the second time around in my life, and this pomade in particular is pretty sweet. The hold is good, the smell smells like chewing gum, and it does its job of holding my hair up to what my barber cut it out to be.
Train to Busan – I watched this movie with my younger sister and as we watched she ended up smacking me, dropping her drink, and bawling her eyes out. The whole cinema cheered, jeered, and fell silent. What can you expect from a movie that has the word "Train" on the title? A trainwreck, both literally (in the movie) and emotionally (it broke my sister the afternoon after we watched. She was quiet as hell on the ride back home). I'd watch it again, and I still believe that whatever happened to the main character was fair to the plot. Watch it fam.
Comments