Asia Pop Comic Con has been one of the most phenomenal pop culture festivals in this side of geekdom. The convention has been known to pushing the limits on what our local convention scene could do. Whether you're there for exclusive content or meeting your idols, there's something for every fandom here.
They're known to be the convention that brought Stranger Things', Millie Bobbie Brown. That information alone leads one to think that they bring their A-game every year. Unsure what to expect on APCC this year? Maybe newbies out there are wondering if it's even worth going? Take it from the geeks here at SCOUT.
Here are our five reasons why we're not about to miss APCC this year.
Read more: Our favorite moments from Asia Pop Comic Con 2017
They're bringing the big D
The Hall D is the most magical hall here in APCC. Anything from Pixar to Star Wars, this hall has it all for you. Expect an exclusive session with Disney artist Mark Henn as well as other exciting previews.
Geek bundle's making it rain
This convention knows how to treat their geeks well. Safe to say, their geek bundle never disappoints. What we're copping this year is a bundle of mystery. It ranges from comics to toys. And if we're referring to this teaser image, we can expect a Black Panther Podz in their too.
Netflix has no chill this year

Netflix isn't being coy about what they have in store for us. With Hall N calling itself "Destination Fun" this year, the streaming site is pulling all the stops. From set replicas to exclusive behind the scenes, they'll have their fans feeling like premium users.
The super-powered panel they have in store for us has us pumped too. And they've brought the big guns for this one.
Read more: Marvel Reveals First Looks At Luke Cage And Iron Fist

An all-star panel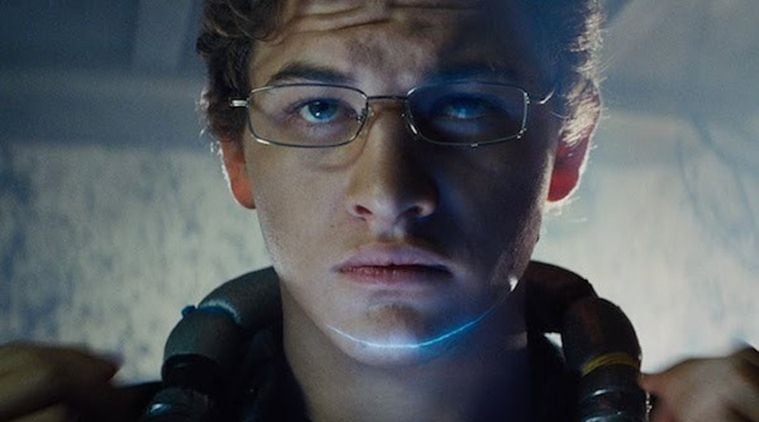 There are guests for everyone this year. Whether you're into Netflix's Marvel series or still a sucker for Supernatural, APCC has your back. Supernatural's fan favorite Osric Chau will make an appearance this year. Marvel's Luke Cage series star, Mike Colter (Luke Cage) joins showrunner Cheo Hodari Coker. They're also joined by this season's villain Mustafa Shakir (Bushmaster) to answer some burning season two questions. Finn Jones of Marvel's Iron Fist will join showrunner Raven Metzner (Sleepy Hollow, Falling Skies) to tease season two.
Ready Player One's Tye Sheridan will drop by APCC this year. Fandoms from all regions are sure to rejoice.
The CAGE is rowdier than ever
From fandom to non-fandom people, everyone loves cosplay. Everyone gawks at the cosplayers' artistry and grace in taking in the character they love. APCC's The Cosplay Authority Global Challenge is the ultimate cosplay battle in the nation. It brings everything that we love about cosplay. We love the craft, the drama, and of course, the battle for supremacy.
Canvas Cosplay (Philip Odango), Leon Chiro, Vera Chimera and Yugana Senshiuon will serve us the judges for this year's competition. We can't wait for our favorite characters coming to life. We're calling it, there would be such an abundance of My Hero Academia cosplayers. Have a cosplayer bingo on that!
Still from Netflix 
Comments